Feliz Día de Los Muertos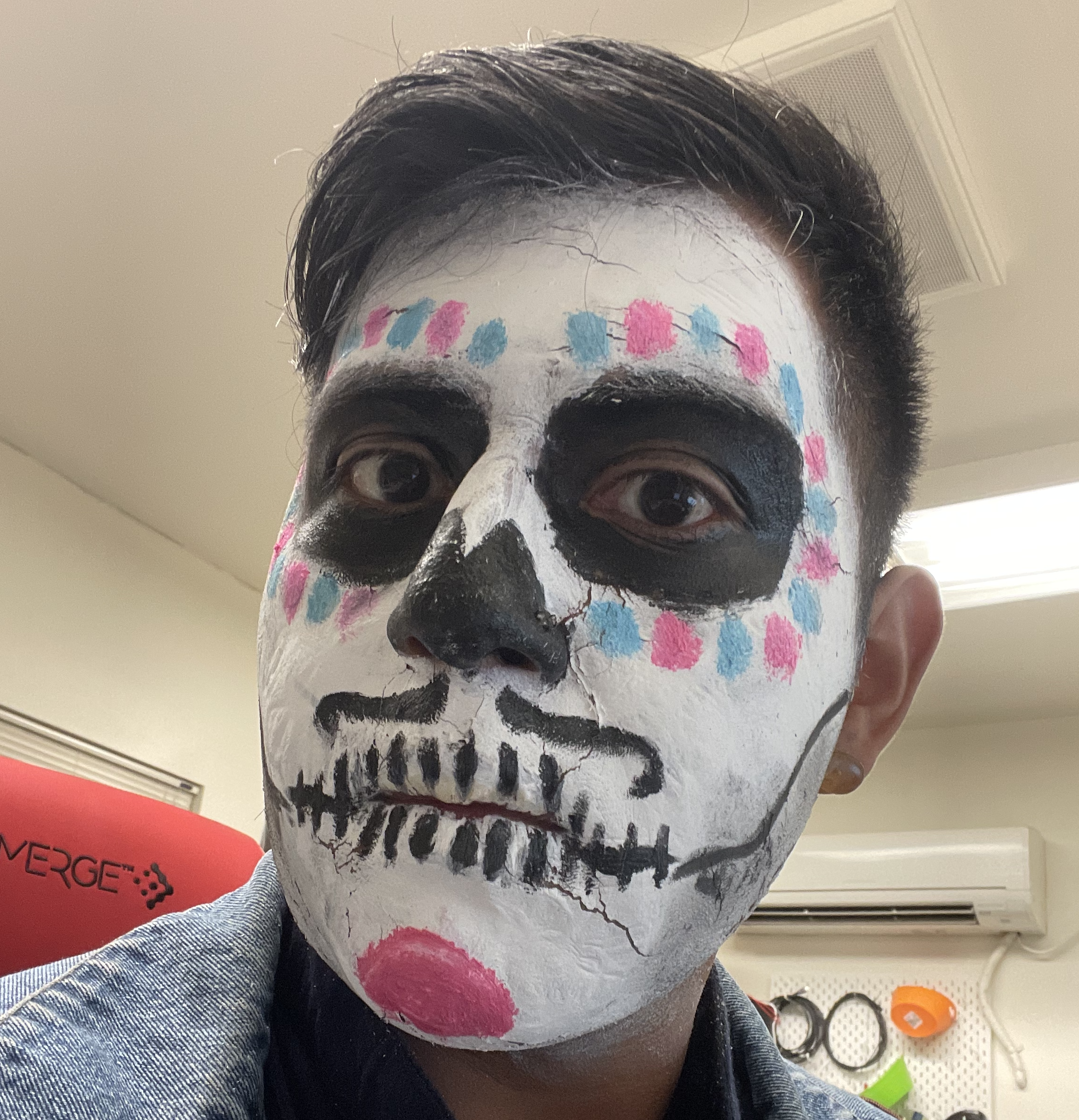 Celebration
Today, I celebrate Día de Los Muertos. It's a special holiday to me. One way of celebrating is by doing face makup to recreate a skull. I celebrate this week by attending events, going to the Mexican bakery to get pan de muerto and setting up an altar at my place of living. This is just a few things I do.
An Important Mexican Holiday
Día de Los Muertos is an important holiday in Mexico and for Mexicans around the world. We celebrate our loved ones who have passed on. On this holiday, we reconnect with them. We honor the dead by setting up ofrendas and visiting them at their grave site. We invite them into our homes and go out to meet them, respectively. We're not afraid to talk about the dead.
Why It's Important to Me
As I'm getting older, I've come to the realization that more people in my life will slowly go as time goes on. It's a fact of life. I want to honor those who came before me and those who were there in my life. It's also important to carry tradtions from my parents to my future children or family. It either stops with me or I continue the tradition. The holiday helps me be in touch more with myself and my cultural background.